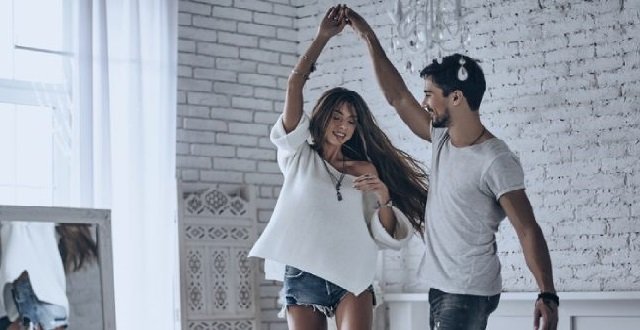 There is perhaps no doubt that sharing emotional and physical intimacy with your partner is one of the key factors to have a happy and healthy relationship. But thanks to our hectic work schedules, addiction to social media and several other stress in our daily life, many couples struggle to work on building intimacy with their partner despite living under the same roof. In case you and your partner are looking for ways to strengthen your emotional bond, here are a few amazing tips.

Touching Your Partner
Touching your partner when they expect the least and taking them by surprise is one of the best ways to make them feel special and build intimacy in your relationship. Sit closer to your partner whenever you both are watching a movie together, hug tightly the moment he or she returns from office, place your head on your partner's shoulder or simply give a head massage when stressed. These sweet little gestures would go a long way to strengthen your relationship.
Pragmatic-Yet-Romantic Way
Look for ways to help your partner in managing the daily household chores, and your partner might fall in love all over again with your responsible and caring nature. For instance, if he or she is returning home from the office late, you can take charge of cooking dinner or washing the dishes. Or, wake up with him or her in the morning and cook breakfast together. You won't just ease the burden from your partner's shoulders but also spend some quality time with him or her.

Surprise Hurts No One
Whether it is a bouquet of your partner's favorite flowers, a bottle of wine, jewelry, perfume or clothes, a surprise gift can make him or her feel special. This gesture shows how you think of your lover even when you are miles apart and this realization can make him or her feel more loved.
Spice Up The Sex Life
Share your sexual fantasies and encourage your partner to confess what he or she have been dreaming about. It could be role play, sexting, trying a new sex position or anything. Dedicate a night (or multiple nights!) in making these fantasies come true and your sex life would be much more passionate and spicier!

 Traditional Way
What about writing a love letter to your partner? Spare thirty minutes and think about how your partner has a special place in your life. Put words to your feelings on a paper and gift this heartfelt letter to your lover. We bet the expression on his or her face when they read it would be priceless.
 Do Something Different
Try figuring out a project that you both can work on together. It could be redoing your living room, building a kitchen garden, raising a pet or cooking an elaborate meal. Doing an activity together that interests you both would make sure you both get the time to connect with each other and have fun.

Something New
Try taking out at least 30 minutes a day (preferably before sleeping) where you both switch off your phones and laptops, and spend time in each other's company. You can kiss, cuddle or simply catch up on what is happening in each other's life. Use this time to express your affection towards your partner and it would make sure you both end the day with a smug smile.